Family of former Camas paper mill worker receives record $16.67M verdict in mesothelioma case against Scapa Waycross
Asbestos & Mesothelioma
|
Jun 18, 2021
Too many lives are unnecessarily cut short by a terribly cruel disease often caused by companies' and manufacturers' failure to protect individuals from hazardous products containing asbestos. All types of asbestos fiber cause mesothelioma, a cancer associated with exposure to asbestos, and there is no safe level of exposure. The prognosis for malignant mesothelioma is grim, with the median survival rate at less than a year from diagnosis.

SGB attorneys Tom Breen and Luke Garrett recently made a significant stride holding one negligent company accountable for its practices by helping a former paper mill worker's family seek justice: a King County Superior Court jury recently returned a record-setting $16.67 million verdict in favor of the family of Kevan Holdsworth, who in 2019 died of mesothelioma caused in part by exposure to asbestos in products sold by Scapa Waycross Inc. The verdict against Scapa, rendered on Tuesday, June 15, 2021, is the largest verdict in an asbestos case tried in King County and the second largest in the state.
Mr. Holdsworth's widow, Sherrie Holdsworth, brought the case against defendant Scapa, which sold asbestos-containing "dryer felts" used in the papermaking industry until the late 1970s. Scapa sold its products to the paper mill in Camas, Washington, where Mr. Holdsworth worked from 1964 to 2001.
According to court documents, despite ample notice of the hazards of asbestos, Scapa never tested its products for asbestos release, never investigated potential asbestos hazards associated with its products, never issued any asbestos-related warning, and never labeled its products as containing asbestos – all of which contributed to Mr. Holdsworth's death at the age of 73.
Mr. Holdsworth grew up in Washougal, a suburb of Vancouver, Washington, and began working at the paper mill in Camas shortly after his high school graduation in 1964. From 1970 to 1976, Mr. Holdsworth worked on the mill's paper machine clean-up crew, which required him to clean the paper machines, including Scapa's asbestos-containing dryer felts, with compressed air.
After a four-week trial, held virtually via Zoom, the jury in the Holdsworth case returned its verdict in less than a day, finding Scapa negligent and Scapa's products not reasonably safe as designed and not reasonably safe for lack of warnings.
SGB has experienced and compassionate asbestos and mesothelioma attorneys who can discuss your options with you.
We are here to fight for your rights. Contact us for a free, confidential case review or call us at (800) 809-2234.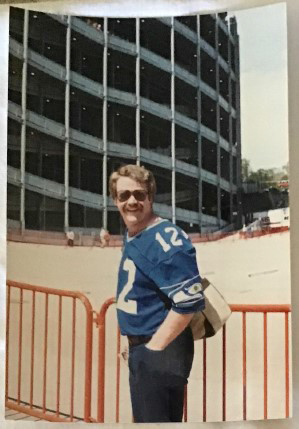 ---