SGB welcomes attorney Andy Boes
SGB recently welcomed attorney Andy Boes, who joins the firm's talented team of lawyers dedicated to pursuing justice for our clients.
Andy is an advocate for clients who have endured wrongdoing at the hands of powerful institutions and is interested in empowering the most vulnerable amongst us to obtain justice. He specializes in Employment Law, Medical Malpractice, Personal Injury and Wrongful Death, and Product Liability.
Andy attended Harvard Law School where he served a one-year term as a law clerk for the Washington State Attorney General's Office in the Complex Litigation Division. As a clerk, he helped litigate cases against the federal government and other powerful institutions that harm our fellow Washingtonians. Andy is particularly proud of his work on a case successfully challenging a discriminatory rule that punished immigrants and their families for receiving public benefits.
To learn more about Andy, and the rest of the SGB team, visit www.sgb-law.com/our-team.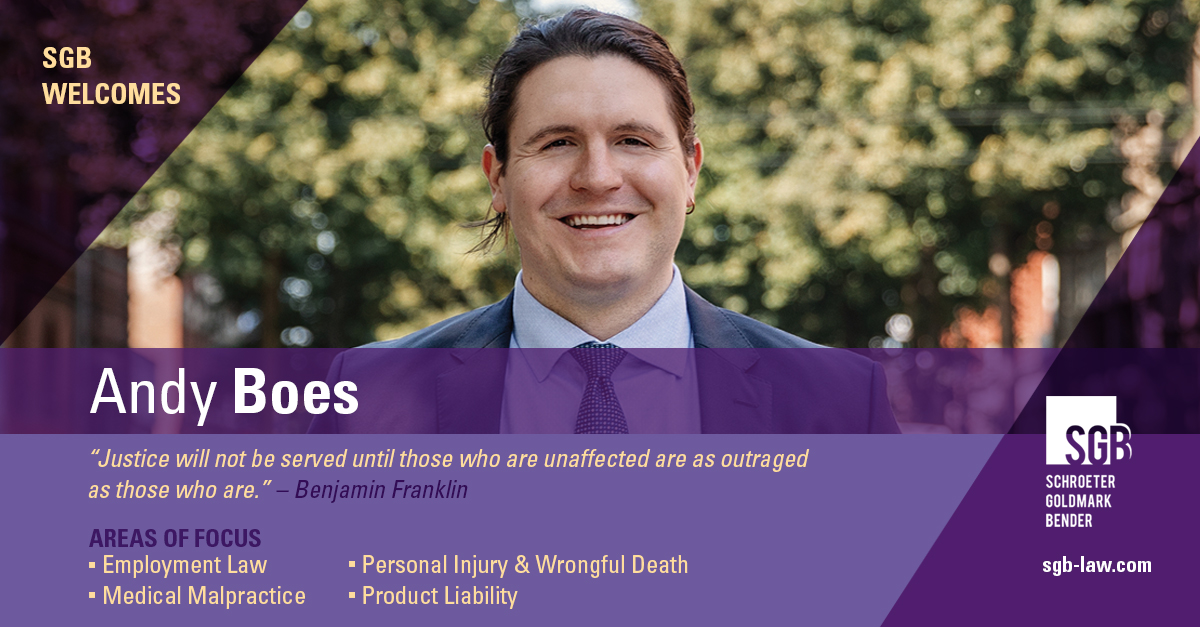 ---