Carson Phillips-Spotts Featured in the PSBJ's Next Gen in Law
Carson is an experienced 5-star trial attorney who has earned recognition inside and outside the courtroom. He brings unmatched work ethic, aptitude, and humility to his practice at SGB. Since joining the firm in 2021, he's distinguished himself as a skilled attorney and unyielding advocate for victims of unfair labor and employment practices. His clients and colleagues describe him as sharp, ethical and professional. Though he has a rich background in employment law, Carson continues to grow in all aspects as a plaintiff's trial attorney committed to the pursuit of justice.
He is also a contributing author to WSAJ's 2022 Employment Law Deskbook, and he was recently selected to moderate the Employment Rights Section CLE at the 2022 AAJ national convention. Carson's legal insights on the impacts of social media on claims of non-economic damages were also featured as the lead article in the July issue of WSAJ's Trial News.
When asked for what he considers the most important piece of advice he was given by a mentor, he answered, "Look for the 'why.' While legal disputes play out on paper or in courtrooms, there are people, emotions, and stories behind each case. Looking at a client's situation not as a set of stale facts but with empathy and curiosity can help you better understand what really happened. And in this way, you can better connect with your clients and be a better advocate for them."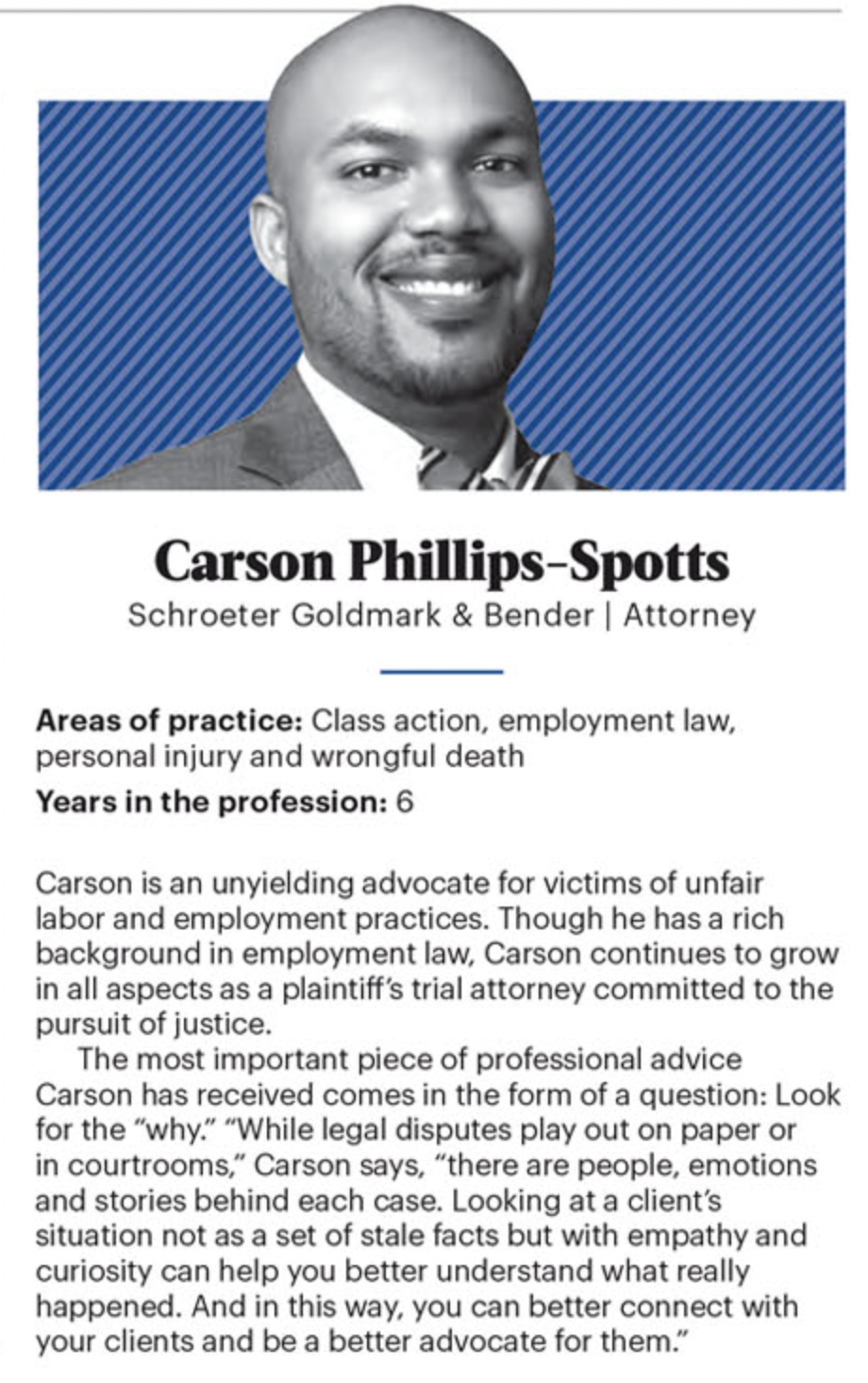 ---