Adam Berger receives 2021 Professionalism Award from the Washington State Association for Justice
SGB attorney Adam Berger was recently recognized by the Washington State Association for Justice as this year's recipient of the 2021 Professionalism Award. The honor is awarded to a lawyer who, by conduct and leadership, promotes professionalism and brings dignity and pride to the legal profession by promoting civility, courtesy, and honor among lawyers.
Since joining SGB in 1999, Adam represents individuals who have suffered wrongful death or serious personal injury due to medical malpractice and other causes; employment class actions for wage and hour violations; and consumer class actions arising from deceptive advertising and unfair business practices.
Along with three of his partners at SGB, Adam received the 2013 Award of Merit, the highest honor from the Washington State Bar Association for his pro bono work representing Washington Governor Gregoire in support of the Affordable Care Act. Adam and his partners also successfully defended the Washington Department of Labor & Industries' increase in the State minimum wage in 2011.
Congratulations, Adam!
To learn more about Adam and the rest of the SGB team, visit www.sgb-law.com/our-team.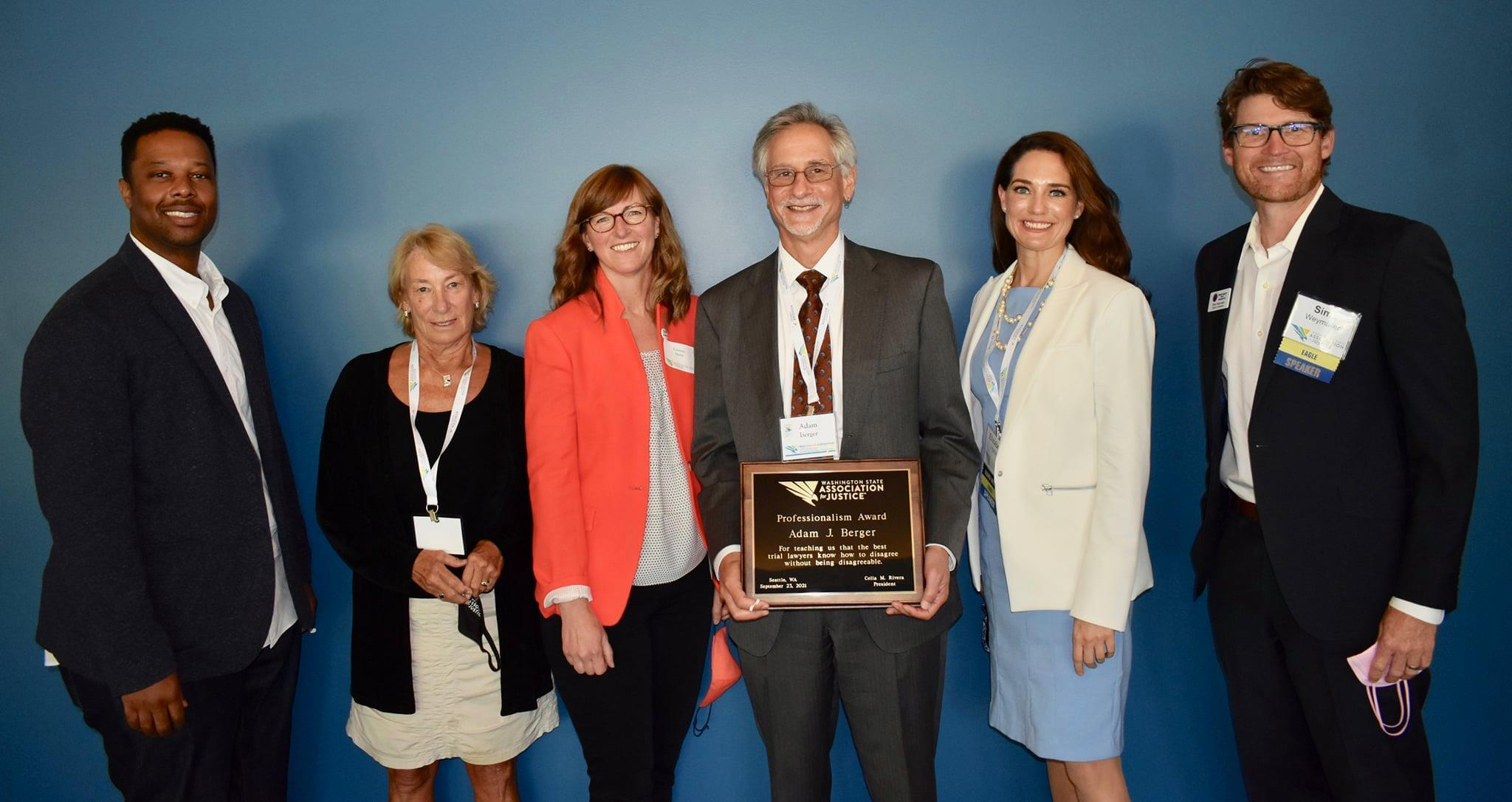 ---