William Rutzick
Of Counsel
206.622.8000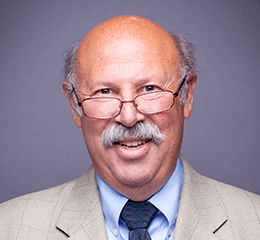 Bio
Bill has over 30 years of experience as a mesothelioma lawyer representing clients who have been exposed to asbestos fibers in the workplace. His expertise in this area of law is recognized by local and national legal and medical experts. He has negotiated settlements and brought cases to trial with excellent results for his clients and changed the laws in the process.
Bill concentrates on asbestos, product liability, and employee rights lawsuits. He is considered a "lawyer's lawyer" based on his well-researched and well-reasoned legal briefs. He has successfully appealed over 40 cases to the state Supreme Court and other courts, resulting in several landmark rulings. Through his appellate work, Bill has been instrumental in guiding the development of Washington asbestos/product liability law. Bill's extensive and successful experience litigating wage and hour class actions stand him apart from any other plaintiff's attorney.
Bill graduated Phi Beta Kappa from University of California at Berkeley and received his Juris doctorate from Yale.
Results
Mesothelioma verdicts and settlements: Over 30 years of successful trial verdicts and settlements benefiting the victims of asbestos workplace exposure and their families.
$7.4 million class action verdict against IBP, Inc. on behalf of over 800 workers who were required to don, doff, and clean safety equipment without being paid.
Affirming a $1.3 million jury award in a landmark state Supreme Court decision, overturning the Washington State Legislature's 1986 Tort Reform Act that had imposed a cap on plaintiff damage awards.
$780,000 verdict in the case of a man diagnosed with terminal cancer as a result of his exposure to asbestos in the Seattle shipyards in the 1960s.
Successful class actions against Taco Bell resulting in thousands of employees receiving millions of dollars in back wages in the state of Washington (1997) and the state of Oregon (2003).
DISCLAIMER: This is the fine print, but our fine print is regular size and in clear language. These client quotes and settlement/verdict figures are examples of the results we have obtained for others. Their cases were different from yours, so your result is sure to be different. We post these results for you to see that we have a track record of hard work, client service, and trial success. We won't guarantee the results of your case, but we will guarantee to bring the same passion, skill, and experience when we fight for you.
Bar Admissions & Education
Education
Yale University Law School, J.D., 1968
University of California at Berkeley, B.A., Phi Beta Kappa, 1965
Admissions
Washington State

Rhode Island

U.S. District Court, Western District of Washington

U.S. District Court, Eastern District of Washington

U.S. Ninth Circuit Court of Appeals

U.S. Supreme Court
Civic & Professional Activities
Washington Pattern Jury Instruction Committee
Washington State Bar Association