SGB Welcomes Rich Anderson
We are pleased to announce that Rich Anderson has joined the firm.
Rich worked for the prosecutor's office for over 20 years in the civil and criminal divisions, spending most of his time as a Senior Deputy Prosecuting Attorney in the Special Assault Unit. At SGB his practice will focus on Sexual Assault & Harassment, Nursing Home Litigation, Serious Personal Injury, and Wrongful Death.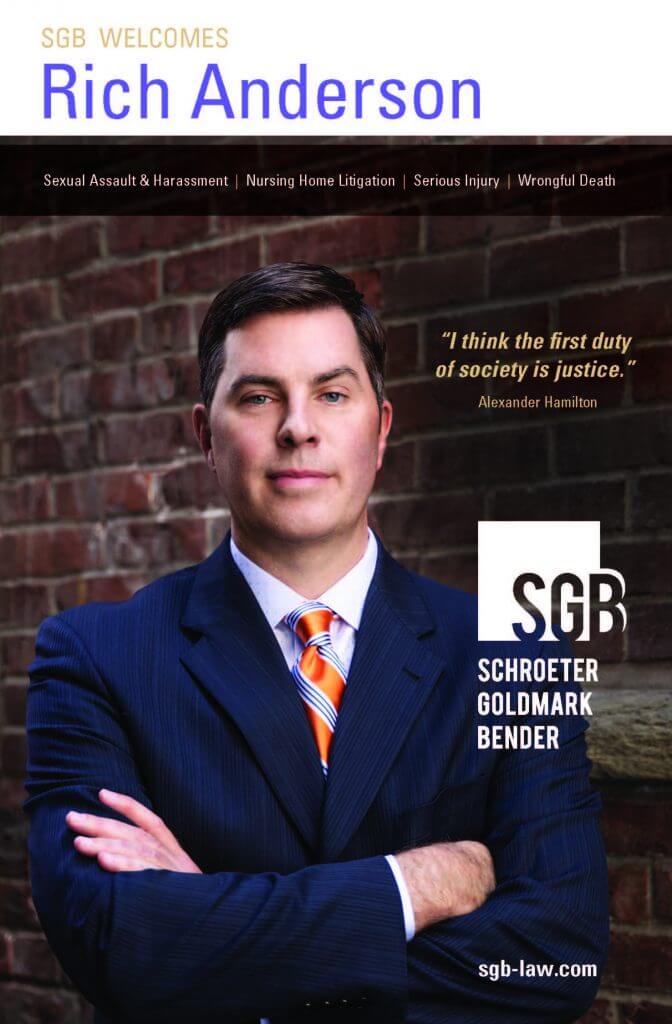 ---